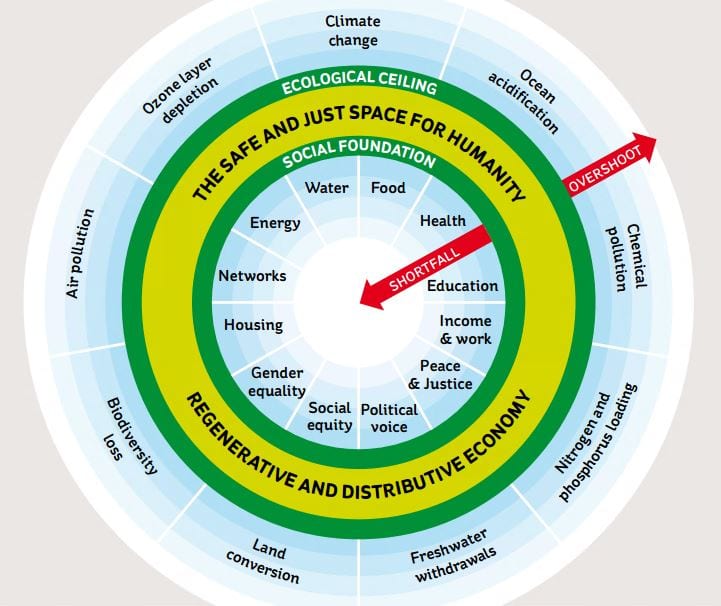 In his first paragraph, writing about market, John Patrick Leary notes: "It is striking that a concept so central to the political and economic discourse of the late twentieth and early twenty-first centuries is so promiscuously used and elusively defined." (p. 132) In the end he concludes: "the market can be whatever you need it to be." (p. 135)
Andrew Simms (1965 -) writing in The Guardian, Economics is a failing discipline doing great harm – so let's rethink it (2019-08-03) begins, "Something is killing conventional economics and it's probably an inside job. Reliance on abstract mathematics and absurd assumptions has brought the discipline into disrepute, even if politics and policy are guided by the ghosts of its teaching."
He frets that the concept of markets has become so deeply entrenched that decisions escape scrutiny. In particular, Simms wants people to understand that there are a large number of impossible assumptions underlying economic (equilibrium) models that are not widely known. These assumptions include the following falsitudes: 1. everybody knows everything; 2. there are an infinite number of companies; 3. there are no barriers to setting up a business; 4. any product can stand in for any other (he suggests, a banana for a tractor); and 5. crucially, there are no "externalities" (economic speak for "consequences") from production or consumption.
The reality of today's market based economic system, is that it is unsustainable. Ecological debt refers to situations where economies operate beyond environmental thresholds. Overshoot day, marks the day each year when the world is estimated to exceed its ecological capacity. In 2019, this was 2019-07-29. This is 209 days/ 57% into the year.
Ganesh Sitaraman is Professor of Law at Vanderbilt Law School and the author of The Crisis of the Middle-Class Constitution (2017). Here, he argues that the American Constitution requires both a political and an economic system, with a dominant middle class and limited inequality. According to Sitaraman, this inspires a sense of shared purpose and shared fate, without which the system of government will fall apart. A short version of Sitaraman's arguments can be found here. It (or the book) is worth reading because there are strong indications that a plutocracy has replaced democracy in USA, and elsewhere in the world.
This contention is supported by economist Joseph Stiglitz (1943 – ) who claimed, in 2011, that the United States is increasingly ruled by the wealthiest 1%. This view is supported by political scientists Martin Gilens (Princeton University) and Benjamin Page (Northwestern University). They stated in 2014 that "analyses suggest that majorities of the American public actually have little influence over the policies our government adopts."
There is some indication of a pushback against these undemocratic tendencies. Two important authors here are Rutger Bregman (1988 – ) and Kate Raworth (1970 – ).
Rutger Bregman's Utopia for realists: How We Can Build the Ideal World (2016), promotes a more equitable life based on three core ideas: a universal and unconditional basic income paid to everybody, a fifteen hour work week, and open borders throughout the world with the free flow of people. It was originally written as articles in Dutch for the online journal De Correspondent. Interestingly, an English version of The Corresponent will start publication on 2019-09-30.
In 2017, Kate Raworth published Doughnut Economics: Seven Ways to Think Like a 21st Century Economist, which is a counter-proposal to mainstream economic thinking that formulates conditions for a sustainable economy. However, the first iteration of the Doughnut was published as a discussion paper by Oxfam in 2012.
Among Raworth's ecological concerns are: climate change, ocean acidification, chemical pollution, nitrogen and phosphorus loading, freshwater withdrawals, land conversion, biodiversity loss, air pollution and ozone layer depletion. In terms of the social foundation, she is concerned with energy, water, food, health, education, income and work, peace and justice, that people have a political voice, that there is social and gender equality, housing and networks.
"The essence of the doughnut: a social foundation of well-being that no one should fall below, and an ecological ceiling of planetary pressure that we should not go beyond. Between the two lies a safe and just space for all." (p. 18)
The seven ways are:
"First, change the goal… [M]eeting the human rights of every person within the means of our life-giving planet. And that goal is encapsulated in the concept of the doughnut." (p. 29)
"Second, see the big picture…. It is time to draw the economy anew, embedding it within society and within nature, and powered by the sun." (p. 31)
"Third, nurture human nature…. [W]e are social, interdependent, approximating, fluid in values, and dependent upon the living world." (p. 31)
"Fourth, get savvy with systems…. A far smarter starting point for understanding the economy's dynamism is systems thinking, summed up with a simple pair of feedback loops." (p. 31)
"Fifth, design to distribute…. There are many ways to design economies to be far more distributive of the value that they create – an idea best represented as a network of flows. It means going beyond redistributing income to exploring ways of redistributing wealth, particularly the wealth that lies in controlling land, enterprise, technology, knowledge, and the power to create money." (p. 32)
"Sixth, create to regenerate…. This century needs economic thinking that unleashes regenerative design in order to create a circular – not linear – economy, and to restore humans as full participants in Earth's cyclical processes of life." (p. 32)
"Seventh, be agnostic about growth… explore how economies that are currently financially, politically and socially addicted to growth could learn to live with or without it." (p. 32 – 33)
Activity
Gabby Hinsliff, writing in the Guardian, advises people to shop less, live more and save the planet (2019-08-31). What is your advice for making this planet more sustainable? Are you going to follow this advice, yourself? Why/ why not?
Nøkkelord 035 Marked
I sitt første avsnitt, der han skriver om markedet, bemerker John Patrick Leary: "Det er påfallende at et konsept som er så sentralt i den politiske og økonomiske diskursen fra slutten av det tjuende og begynnelsen av det tjueførste århundre, er så promiskuøst brukt og unnvikende definert. " (s. 132) Til slutt konkluderer han: "markedet kan være det som du trenger det å være." (s. 135)
Andrew Simms (1965 -) skriver i The Guardian, Economics is en sviktende disiplin som gjør stor skade – så la oss revurdere den (2019-08-03) begynner, "Noe dreper konvensjonell økonomi og det er sannsynligvis en innsides arbeid. Avhengighet av abstrakt matematikk og absurde antagelser har ført faget til vanære, selv om politikk blir styrt av fagets spøkelser."
Han bekymrer seg for at konseptet med markeder er blitt så dypt forankret at beslutninger slipper unna gransking. Spesielt ønsker Simms at folk skal forstå at det er et stort antall umulige forutsetninger som ligger til grunn for økonomiske (likevekts) modeller som ikke er viden kjent. Disse antagelsene inkluderer følgende falskheter: 1. alle vet alt; 2. det er et uendelig antall selskaper; 3. det er ingen hindringer for å etablere en virksomhet; 4. ethvert produkt kan stå i for noe annet (han foreslår, en banan for en traktor); og 5. avgjørende er det ingen "eksternaliteter" (økonomisk tale for "konsekvenser") fra produksjon eller forbruk.
Realiteten i dagens markedsbaserte økonomiske system er at det er uholdbart. Økologisk gjeld refererer til situasjoner der økonomier opererer utenfor miljøterskler. Overskudddag markerer dagen for hvert år hvor verden anslås å overstige sin økologiske kapasitet. I 2019 var dette 2019-07-29. Dette er dag 209 / 57% inn i året.
Ganesh Sitaraman er professor i jus ved Vanderbilt Law School og forfatter av The Crisis of the Middle-Class Constitution = Middelklassens grunnlovs krise (2017). Her argumenterer han for at den amerikanske grunnloven krever både et politisk og et økonomisk system, med en dominerende middelklasse og begrenset ulikhet. I følge Sitaraman inspirerer dette til en følelse av felles formål og delt skjebne, uten at regjeringssystemet vil falle fra hverandre. En kort versjon av Sitaramans argumenter finner du her. Det (eller boka) er verdt å lese fordi det er sterke indikasjoner på at et plutokrati har erstattet demokratiet i USA, og andre steder i verden.
Denne påstanden støttes av økonomen Joseph Stiglitz (1943 -) som hevdet, i 2011, at USA i økende grad styres av de rikeste 1%. Dette synet støttes av statsvitere Martin Gilens (Princeton University) og Benjamin Page (Northwestern University). De uttalte i 2014 at "analyser antyder at majoriteten av de Amerikansk offentlighet har faktisk liten innflytelse på politikken vår regjering vedtar. "
Det er en viss indikasjon på et tilbakeslag mot disse udemokratiske tendensene. To viktige forfattere her er Rutger Bregman (1988 -) og Kate Raworth (1970 -).
Rutger Bregmans Utopia for Realister: Gratis penger til alle, 15 timers arbeidsuke og en verden uten grenser (2017), oversatt av Rune R. Moen fremmer et mer rettferdig liv basert på tre kjerneideer: en universell og ubetinget grunninntekt betalt til alle, en femten time arbeidsuke, og åpne grenser over hele verden med fri flyt av mennesker. Det ble opprinnelig skrevet som artikle på nederlandsk for online tidsskriftet De korrespondent. Interessant nok vil en engelsk versjon av The Corresponent starte publisering 2019-09-30.
I 2017 publiserte Kate Raworth Doughnut Economics: Seven Ways to Think Like a 21st Century Economist = Smultring økonomi: Syv måter å tenke som en økonom fra det 21. århundre, som er et motforslag til mainstream økonomisk tenkning som formulerer betingelser for en bærekraftig økonomi. Den første iterasjonen av boka ble imidlertid publisert som et diskusjonsnotat av Oxfam i 2012.
Blant Raworths økologiske bekymringer er: klimaendringer, havforsuring, kjemisk forurensning, belastning av nitrogen og fosfor, uttak av ferskvann, konvertering av land, tap av biodiversitet, luftforurensning og nedbryting av ozonlaget. Når det gjelder det sosiale grunnlaget, er hun opptatt av energi, vann, mat, helse, utdanning, inntekt og arbeid, fred og rettferdighet, at folk har en politisk stemme, at det er sosial og kjønns likestilling, bolig og nettverk.
"Essensen av smultringen: et sosialt grunnlag for velvære som ingen skal falle under, og et økologisk tak for planetarisk press som vi ikke skal gå lenger enn. Mellom de to ligger en trygg og rettferdig plass for alle. "(S. 18)
De syv måtene er:
"Først må du endre målet… Møte menneskerettighetene til enhver person i form av vår livgivende planet. Og det målet er innkapslet i begrepet smultring." (s. 29)
"For det andre, se det store bildet…. Det er på tide å trekke økonomien på ny, legge den inn i samfunnet og i naturen og drives av solen." (s. 31)
"For det tredje, pleie menneskets natur…. Vi er sosiale, avhengige av hverandre, tilnærmende, flytende i verdier og avhengige av den levende verden. " (s. 31)
"For det fjerde, bli skyndige med systemer…. Et langt smartere utgangspunkt for å forstå økonomiens dynamikk er systemtenking, oppsummert med et enkelt par tilbakemeldingsløkker." (s. 31)
"Femte, design for å distribuere…. Det er mange måter å utforme økonomier for å sørge for en mer rettferdig fordeling av verdien de skaper – en ide som best er representert som et nettverk av strømmer. Det betyr å gå utover å omfordele inntekter til å utforske måter å omfordele formue på, særlig formuen som ligger i å kontrollere land, foretak, teknologi, kunnskap og makten til å skape penger." (s. 32)
"For det sjette, opprett for å gjenopprette…. Dette århundret trenger økonomisk tenkning som slipper løs regenerativ design for å skape en sirkulær – ikke lineær – økonomi, og for å gjenopprette mennesker som fulle deltakere i jordens sykliske livsprosesser." (s. 32)
"Syvende, vær agnostisk om vekst … utforske hvordan økonomier som for tiden er økonomisk, politisk og sosialt avhengige av vekst kan lære å leve med eller uten den." (s. 32 – 33)
Aktivitet
Gabby Hinsliff, som skriver i Guardian, råder folk til handle mindre, lev mer og redd planeten (2019-08-31). Hva er ditt råd for å gjøre denne planeten mer bærekraftig? Skal du følge dette rådet, selv? Hvorfor/ hvorfor ikke?