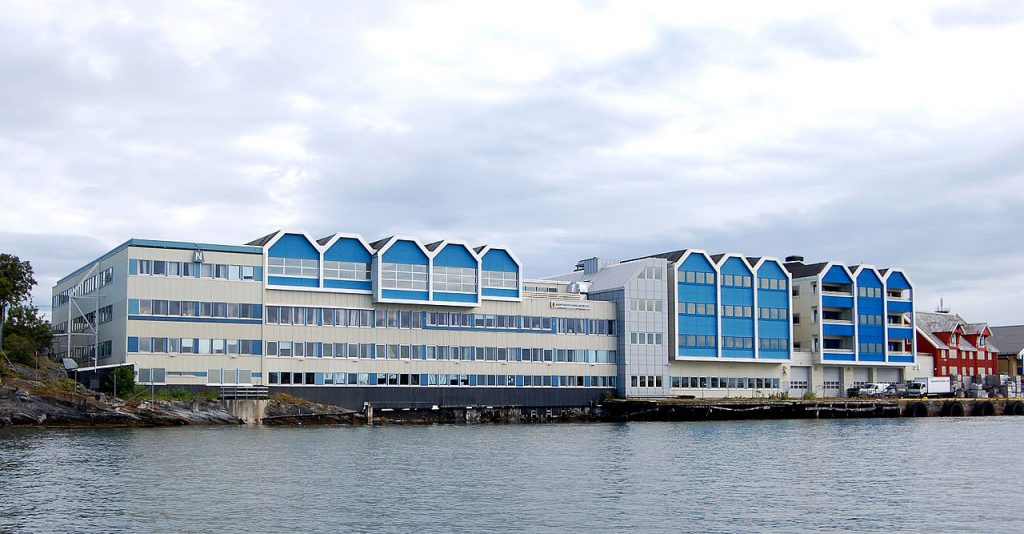 While John Patrick Leary has robust as one of his keywords (pp 153-4), this reflection on the term is a comment on population registers, and why they have to be robust, in the sense of strong and resilient, if they are to be fit for purpose.
Why didn't Jews in Nazi Germany simply say they were Christian, and avoid persecution? Undoubtedly many tried that, and failed. The fact is that German authorities had documentation proving that people were, in fact, Jews. Edwin Black in IBM and the Holocaust (2008) documents IBM's involvement to help synthesize census data, so that lists of Jews and their addresses could be compiled. Data was used to condemn people to death, and no amount of lies could avert it.
Today, we have Cambridge Analytics doing much the same sort of thing for Facebook that IBM did, but working with a much broader set of criteria, and a larger set of potential victims. Google, Amazon and many other big data companies also have accumulated massive amounts of data about everyone, allowing their use for political as well as economic purposes.
Since just the very existence of data can compromise and cost the lives of people, there must be strict controls placed on organizations, companies and individuals regarding the acquisition, storage and use of data. Everyone has a need to access data, everyone produces data and everyone's data will be in the hands of numerous government agencies, organizations and companies, as well as private individuals.
One way to deal with personal information, is to require everyone who wants to store data to seek approval for what they want to store. If the reason isn't compelling, then the request should be denied. A very nice approach, except one hasn't determined who is going to do the authorizing. Documents released by Edward Snowdon indicate that we should be sceptical and make certain that there is a divide between those authorizing data acquisition, and those wanting to use that acquired data. The difficulty with this approach is that it requires a large bureaucracy, and different bureaucrats with respond in different ways to the same situation.
A alternative approach is to establish standards, setting out what individuals and companies are allowed to store, and content thresholds which will require implementing control measures that will increase oversight when they are met or exceeded. The advantage of this approach is that everyone is treated the same. However, it does not ensure full compliance. There will always be different interpretations.
In Norway, there is a population register that contains some information about residents. It is administered by the Norwegian tax authorities. However, it contains no information about religious membership.
Brønnøysund Register Centre, the Norwegian government agency that is responsible for the management of numerous public registers and digital information exchange systems in Norway. Its name is from its location, the town of Brønnøysund in Nordland county.
The government pays religious and equivalent organizations (including the largely agnostic/ atheist/ secular Norwegian Humanist Association) grants based on membership size. This means that each year religious organizations send the identity of their members on secure media to the Brønnøysund Register Centre. Over a period of two days, the lists of all religious organizations are compared to eliminate duplicates, deceased members and people who have officially moved outside the country. Then the official number of members of each organization is determined. After this, the media are destroyed, and no records of organizational membership are kept at the centre.
Governments love to keep records. Without the holocaust, the government of Norway might have been inclined to keep religious information as well. However, because of the holocaust, they have found a work-around that actually works.
A Unique Identity Number
Imagine a situation where every member of Homo sapiens born in the universe (yes, including those born on the moon, Mars or Proxima Centauri b) is issued with a Unique identification number, using a generator that picks a random number without replacement. A 12 digit number should be sufficient, as it allows up to one trillion people to be registered. Currently, there are less than 10 billion people living on earth, with about 130 million born each year, and decreasing. At the current birth rate, this means that the register could be used for about 7 700 years. If the birth rate falls considerably below this to an average of 100 million annually, then this register would last for 10 000 years.
It is also estimated, that somewhere slightly over 100 billion people have ever lived, All of those could be given their own unique number as well, and the numbering system would last for 6 500 years, at the current rate of production, or for 10 000 years, if the birth rate was reduced still further to 90 million people annually.
This unique number is designed to work with an extention of a proposed, but not yet implemented, European Autonomous Data Network (EADN). This would be a decentralised, anonymous, and encrypted network of devices that protects personal data and prevents surveillance. All public services would be based on the EADN. All citizens would use their unique number as a Citizen Digital Identity that allows them to access government websites and participate in public forums. Each individual would be verified but anonymous.
This unique number can be used for any number of purposes, but it is important that this number not have in itself characteristics that can be associated with a person's age, gender, sexual orientation, place of birth, citizenship or any other attribute that invites discrimination. The number must be totally random.
Imagine further a job applicant. She arranges to send an anonymous application to that potential employer using her unique identity number, and the job she wants to apply for. When this potential employer cross references this number in the education and work experience database, they will receive a coded reply indicating the type of education and work experience undertaken, but no dates or other pieces of discriminatory information, such as the name of the school or its location.
There are situations where information about age can be important. For example, municipalities will want to ensure that all school age children are attending school. Pensions may be dependent on recipients reaching a particular age. Gender may be important, with respect to some medical records. Citizenship may be relevant for voting rights. This means that it is important for information to be released if, and only if, it is relevant (read: necessary).
Nøkkelord 044 Robust
Mens John Patrick Leary har robust som et av sine nøkkelord (s. 153-4), er denne refleksjonen om begrepet en kommentar om folkeregistre, og hvorfor de må være robuste, i betydningen sterk og spenstig, hvis de skal være egnet til formål.
Hvorfor sa ikke jøder i Nazi-Tyskland bare at de var kristne og unngikk forfølgelse? Utvilsomt mange prøvde det, og mislyktes. Fakta er at tyske myndigheter hadde dokumentasjon som beviste at folk faktisk var jøder. Edwin Black i IBM og Holocaust (2008) dokumenterer IBMs engasjement for å hjelpe med å syntetisere folketellingsdata, slik at lister over jøder og deres adresser kunne bli samlet. Data ble brukt for å dømme mennesker til døden, og ingen løgner kunne avverge det.
I dag har vi Cambridge Analytics som gjør stort sett den samme type ting for Facebook som IBM gjorde, men jobber med et mye bredere sett med kriterier, og et større sett med ofre. Google, Amazon og mange andre store data-selskaper har også samlet enorme mengder data om alle, noe som tillater bruk for politiske så vel som økonomiske formål.
Siden nettopp eksistensen av data kan kompromittere og koste menneskers liv, må det være strenge kontroller for organisasjoner, selskaper og enkeltpersoner når det gjelder innsamling, lagring og bruk av data. Alle har behov for å få tilgang til data, alle produserer data og alles data vil være i hendene på mange offentlige etater, organisasjoner og selskaper, så vel som privatpersoner.
En måte å håndtere personlig informasjon på er å kreve at alle som ønsker å lagre data, skal søke godkjenning for det de vil lagre. Om årsaken er ikke overbevisende, bør forespørselen avslås. En veldig fin tilnærming, bortsett fra at man ikke har kontroll over hvem som skal autorisere insamlingen. Dokumenter utgitt av Edward Snowdon indikerer at vi bør være skeptiske og sørge for at det er et skille mellom de som autoriserer datainnsamling, og de som ønsker å bruke den innsamlede data. Vanskeligheten med denne tilnærmingen er at den krever et stort byråkrati, og forskjellige byråkrater vil ha forskjellige måter å håndtere den samme situasjonen.
En alternativ tilnærming er å etablere standarder, fastsette hvilke enkeltpersoner og selskaper som har lov til å lagre, og innholdsterskler som vil kreve implementering av kontrolltiltak som vil øke tilsynet når de blir oppfylt eller overskredet.
I Norge er det et folkeregister som inneholder informasjon om hver innbygger. Det administreres av norske skattemyndigheter. Den inneholder imidlertid ingen informasjon om medlemskap i livsynsorganisasjoner.
Brønnøysundregister er det norske myndighetsorganet som er ansvarlig for styringen av en rekke offentlige registre og digitale informasjonsutvekslingssystemer i Norge. Navnet kommer fra byen Brønnøysund i Nordland fylke.
Regjeringen betaler religiøse og tilsvarende organisasjoner (inkludert de stort sett agnostiske / ateistene / sekulære norsk human etisk forbund) tilskudd basert på medlemsstørrelse. Dette betyr at religiøse organisasjoner hvert år sender identiteten til medlemmene sine på sikre medier til Brønnøysundregistrene. Over en periode på to dager blir lister over alle religiøse organisasjoner sammenlignet for å eliminere duplikater. Deretter bestemmes det offisielle antall medlemmer i hver organisasjon. Etter dette blir den innsendte media ødelagt, og det blir ikke ført register over organisasjonsmedlemskap i registeret.
Regjeringer elsker å samle data. Uten holocaust kunne regjeringen i Norge ha vært tilbøyelig til å beholde religiøs informasjon også. På grunn av holocaust har de imidlertid funnet en måte å betale tilskudd uten å samle data, som faktisk fungerer.
Et unikt identitetsnummer
Se for deg en situasjon der hvert medlem av Homo sapiens født i universet (ja, inkludert de som er født på månen, Mars eller Proxima Centauri b) får et unikt identifikasjonsnummer ved hjelp av en generator som velger et tilfeldig tall uten erstatning. Et tolvsifret tall bør være tilstrekkelig, da det gjør det mulig for opptil en billion mennesker å bli registrert. For øyeblikket bor det under 10 milliarder mennesker på jorden, med rundt 130 millioner født hvert år, og tallet er avtagende. Ved dagens fødselsrate betyr dette at registeret kan brukes i omtrent 7 700 år. Hvis fødselsraten faller betydelig under dette til et gjennomsnitt på 100 millioner årlig, vil dette registeret vare i 10 000 år.
Det anslås også at et sted over 100 milliarder mennesker noensinne har bodd på kloden vår, alle disse også kunne få sitt eget unike nummer, og nummereringssystemet ville vare i 6 500 år, med dagens produksjons-hastighet, eller i 10 000 år, om fødselsraten ble redusert ytterligere til 90 millioner mennesker årlig.
Dette unike nummeret er designet for å jobbe med en utvidelse av et foreslått, men ennå ikke implementert, europeisk autonomt datanettverk (EADN). Dette vil være et desentralisert, anonymt og kryptert nettverk av enheter som beskytter personopplysninger og forhindrer overvåking. Alle offentlige tjenester vil være basert på EADN. Alle innbyggere vil bruke sitt unike nummer som en Borger Digitalidentitet som lar dem få tilgang til myndigheters nettsteder og delta i offentlige fora. Hver enkelt person vil bli bekreftet, men anonym.
Dette unike nummeret kan brukes til et hvilket som helst antall formål, men det er viktig at dette tallet ikke i seg selv har egenskaper som kan assosieres med en persons alder, kjønn, seksuell legning, fødested, statsborgerskap eller noe annet attributt som innbyr til diskriminering. Tallet må være helt tilfeldig.
Tenk deg en jobbsøker. Hun vil sende en anonym søknad til den potensielle arbeidsgiveren ved å bruke sitt unike identitetsnummer, og jobben hun ønsker å søke på. Når denne potensielle arbeidsgiveren krysser referanser til dette nummeret i utdannings- og arbeidserfaringsdatabasen, vil de motta et kodet svar som angir hvilken type utdanning og arbeidserfaring som er utført, men ingen datoer eller andre deler av diskriminerende informasjon, for eksempel navnet på skolen eller beliggenheten.
Det er situasjoner der informasjon om alder kan være viktig. For eksempel vil kommuner ønske at alle barn i skolealderen går på skole. Pensjoner kan være avhengig av at mottakere når en bestemt alder. Kjønn kan være viktig, med hensyn til noen medisinske poster. Statsborgerskap kan være relevant for stemmerett. Dette betyr at det er viktig at informasjon frigis hvis, og bare hvis den er relevant (les: nødvendig).